platform for content editing services
Professional academic editing
Please write what your task is. Attach all the needed files in a message.
We will reply within 1 minute.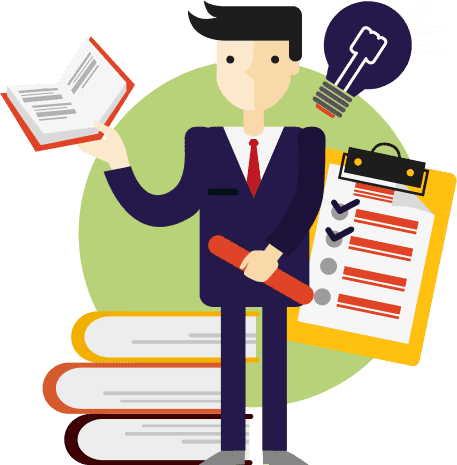 Proofreading & Editing for Education
Your grades and your degree, for the most part, depend on the quality of your papers. The more important your college assignment is, the more proofreading and editing it needs. Essays, theses, reports, articles, reviews, and any other type of papers will be reviewed by our professionals. Your final draft will be consistently checked for grammar, punctuation, spelling, or typographical errors and requirements of the indicated style guide (MLA, APA, Chicago, OSCOLA, Harvard, etc.). The reference list and in-text citations as well as paragraph spacing, pagination, and font consistency will not be left without our attention. Reach out to our experts with the request, "Help me do my homework!" and we'll jumpstart editing your paper to eliminate the slightest errors. Entrusting editing to our experts, you'll have peace of mind your assignments are polished to perfection and ready for submission. Improving your grades is a cakewalk with our editors!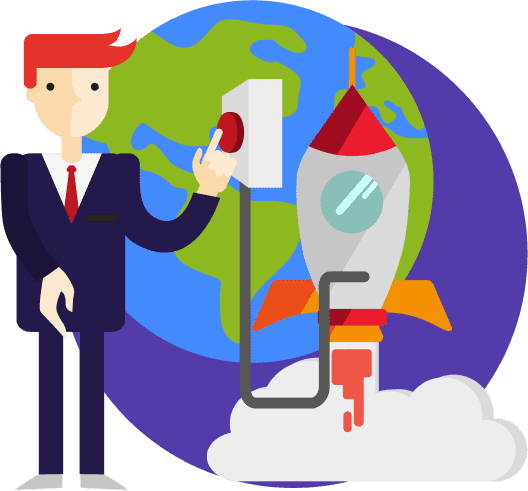 Proofreading & Editing for Your Business
No one can imagine business communications without professional texts. Website content, contracts, presentations, business letters, or reports should create the best possible impression on your customers or partners. Do not let mistakes damage your reputation. Focus on other aspects of your business while our specialists revising your documents. Having an extensive proofreading and editing experience in a variety of fields from information technology and digital marketing to finance and law, we will ensure the excellence of your texts.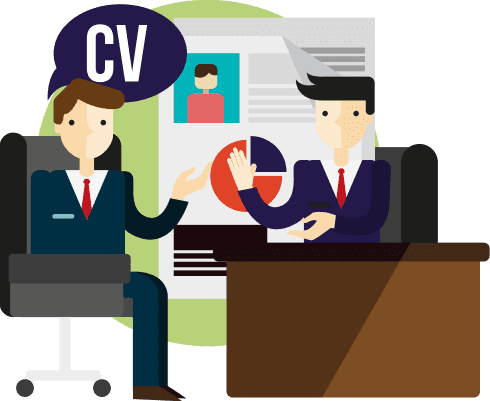 Proofreading & Editing for Personal Use
Your CV and a cover letter are the documents that can determine your whole career. A personal statement and an application letter have an equal value for your academic success. Our proofreaders and editors are ready to help you increase the chances to get your dream job or the scholarship you deserve. Besides, you can send your novels, articles, blog posts to our professionals. We will check your final draft for any inconsistencies in order to make it impress your readers.
Our advantages

On-time Delivery
We always deliver ordered
papers within the deadline.

24/7 Support
Our team of Customer Supports works
round-the-clock to provide you
with the best backup.

Partial payments
Is the price too high for you?
We can split your payment apart
Our prices
Proofreading Only
This service is best suited for documents that simply require a second pair of eyes to have one final look at their content prior to submission or publication.
* Standard Rates per 275 Words
TOP
Proofreading and Formatting
This service will ensure that your text is free from spelling mistakes and typographical errors.
As well as ensuring that your document's format is clear, concise and consistent.
* Standard Rates per 275 Words
Heavy Editing
Heavy Editing
For many of our customers English is not their first language and therefore their language may require additional editing. In addition to basic proofreading, poor sentences will be restructured and comments on grammar and style will be provided.
* Standard Rates per 275 Words
How It Works

Tell us what you need
Take 2 minutes to write what you need in the messenger

Check your price
Change the order details to fit your budget

Provide payment details
Your money is 100% safe, whatever payment method you choose

Get your paper
Check preview of your paper, approve or send it for revision
What
to / not to

expect

What to expect as part
of the service provided:

Correction of spelling, grammatical and punctuation errors

Eliminating problems in sentence structure, tense and conjugations

Addressing issues related to improper language and poor word choice

Conformity to the language variations of British or American English

All changes are tracked for your approval

Basic formatting: paragraph spacing, pagination, double spaces, font consistency etc.

What not to expect as part
of the service provided:

Formatting the document according to a style sheet or implementing word count changes

Altering the content

Verifying the reliability of the references provided

Editing, proofreading, or paraphrasing any part of the document

Service guarantee

Free revisions or money back if your edited manuscript is rejected by a publisher. If you do not alter a manuscript and this is rejected on purely English language grounds, you can either request a full refund or have your manuscript re-edited free of charge. It is not possible to still request free revisions should you introduce new changes to a document once the revised copy has been returned to you
We accept




Say NO to registrations
Text us and get somebody working on your task in a matter of seconds
Click the button below and start the chat now
Who Can Proofread My Paper?
How many times have you faced a situation when a brilliantly written assignment gets a lower score because of a couple of spelling or grammar mistakes, and a few comas that you missed? That's a small fly in your essay which often prevents you from getting a deserved A. But what can you do, if no matter how you try, there are always some mistakes? Maybe, the right solution for you would be to use the assistance of a paper proofreader. That could finally help you to break the vicious cycle of assignments with errors and get only excellent marks for your papers. If such an offer sounds like the right way out to you, then welcome to our proofreading website. Here, you will get a full package of editing services that will turn your assignment into a real masterpiece.
What Editors Are Working for You?
That's the first question that many wise clients ask us before getting help from experts who work on our website. To deliver only top-notch proofreading services, we set very strict and demanding requirements to all candidates that we hire. Each of our editors or proofreaders passes a few stages of testing to prove that his or her knowledge is good enough to cope with this work. We also give preference to candidates with an academic background, and all our employees without exception have a Bachelor's, Master's or Ph.D. degree. There is not a chance to get a low-quality service since we have very tough demands to our editors and proofreaders. Those who are not attentive to details or do not do their best to meet all of the clients' instructions and deliver a well-polished document do not work in our company for long. We strive for being the best, and thus, we choose only the best to our team. So, if you have a question - Who can edit my paper well? - We have an answer - Our expert can handle that!
What Types of Services Do You Offer?
We understand that the range of our clients' needs may vary from simple proofreading to some heavy editing, including formatting and paraphrasing. Charging the same price for different types of services would be dishonest, and thus, we subdivided our services into three categories. Each of these categories differs from others by the complexity of work that our editor should do and, as a result, the price.
Proofreading Only
Choose this option if you need a second pair of eyes to check your document for errors. That is in case your work doesn't require significant improvements or any formatting changes.
Proofreading and Formatting
This service suits well those clients who are not absolutely sure that their document satisfies all the formatting requirements. Besides the proofreading work, our expert will also make formatting improvements to make your paper sound great.
Heavy Editing
This service is often used by our clients for whom English is not a native language. You may also choose this option if you think that some parts of your document do not sound as good as they should and you need somebody to revise them. If you select this service, you will receive a full-package of editing options. One of our best experts will not only eliminate errors and provide proper formatting but also improve weak sentences and even rephrase paragraphs to make your ideas sound the way you meant them to be.

Tell us what document needs editing, and we will take care of it. Leave all the worries behind and entrust a paper to professionals who will help you achieve the highest results.
Read more